Nor-Tex Greenscapes
Complete Garden Services
A Subsidary Division Of Nor-Tex Holdings LLC
Who We Are
Nor-Tex Greenscapes was organized in 2013 after partners Nick Sowell & Drew Shafer saw an opportunity to build a business in Landscape Services using their combined passion for quality landscapes and experience in both residential and commercial real estate.
What We Do
By assembling crews filled with high-quality people that care about their work, Nor-Tex has been able to exceed the quality that high-end residential and commercial clients demand. Our aim moving forward, is to further our focus on the installation and maintenance of high-end residential and commercial properties.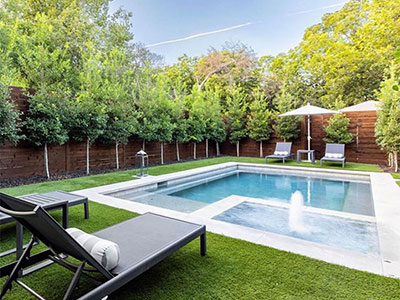 HOMEOWNER SERVICES
Homeowner Services Landscape Maintenance Contracts Can Include Weekly Mowing Services Regular Shaping & Pruning of Plants Blowing Debris from Walkways & Driveways Seasonal Color Replacement Winter Rye Seeding Covering Vulnerable Plants and much more.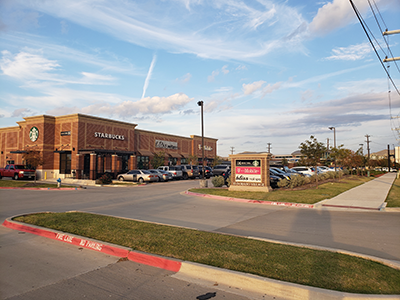 COMMERCIAL PROPERTY SERVICES
Commercial Property Services Landscape Maintenance Contracts Can Include Regular Mowing & Trimming of Trees & Shrubs Blowing Park Lots & Walkways Irrigation Management Porter Services Plant Replacement Seasonal Color Replacement Winter
Nor-Tex Greenscapes was just the landscaping team we needed. After suffering through a few rough seasons, and having worked with two other landscaping companies, we asked Nick and Drew for help--and they delivered. They addressed any and all concerns we had and quickly brought our yard back to life, creating beautiful surroundings that we can enjoy year-round. They anticipate what we need before we even realize it and are excellent communicators to help us stay up-to-date on the work being and needing to be done. We are thrilled with their product and are so grateful for their help each time we go outside. Thank you, Nick and Drew. We appreciate you guys and your team more than you know!
The Schmidt Family
I just wanted to express how pleased I am with your service and professionalism. Your service men do a great job and are helpful with any task given. If I am not available, they email or call me what I need to know about. The communication regarding maintenance due to weather or invoices is fantastic! My yard is looking better than it ever has! You have taken very good care of us this last year, and we appreciate it! We will continue to tell our friends and family about Nor-Tex Greenscapes! The best!
Amy Passmore
I have worked with Nor-Tex Greenscapes for over 2 years, they handle the landscaping and porter services at several of the retail properties my company manages. It is very nice to have a landscaping company that does what they say they are going to do and goes the extra mile to make sure that you are satisfied! The owners, Drew and Nick, are contentious, responsive, and provide valuable suggestions and feedback. All of the crews that service our properties are respectful to our tenants and customers, and they do a great job! I highly recommend these guys to anyone that is looking to make a positive change in their Landscaping and/ or Porter vendor!
JaeMarie Bogan, Property Manager, Emersons Commercial Management US, LLC
We could not be more pleased with the excellent, professional care our property receives from Nortex Greenscapes. Nick and Drew seem to find unusually fine workers who not only present well with their courteous manner, but who do an expert job with their diligence, knowledge, and longevity in their positions. Our garden has never looked so well. We would recommend them without equivocation.
Kathy and Gene Bishop
Having owned one of the worlds top design firms, Wilson Associates. I naturally care about every detail from the landscaping to the architecture to the interior design of a space. So naturally when it came to my own personal yard, I wanted the best. I interviewed Nick Sowell and his partner Drew Shafer of Nor-Tex Greenscapes of Texas a few years ago when looking for someone to love and care about the landscaping and care of my yard as much as I did. Nick, Drew and their amazing and very efficient crew met my needs and demands. They listen, they're proactive and the result is beautiful. They met all and exceeded my landscaping needs. They're dedicated, professional and communicate with you on the best approach for your yard. Easily the best landscaping company around.
Trisha Wilson, Chairman, Wilson Global
We have been using Nor-Tex Greenscapes for several years now. They do our weekly yard mowing, trimming and blowing. We are very happy with their services. I don't believe they have ever missed a week. Nor-Tex has also provided hardy shrubs and mature trees for us. Their guarantee is important to us and they honor it. The best part is Drew and Nick who will come by anytime we ask and often when we don't ask to check on all. We also appreciate their very competitive pricIng.
Vicki C.
Following the October 2019 tornado, we hired Nor-Tex Greenscapes to replace damaged and missing trees/shrubs and to upgrade our entire landscape design. Nick Sowell & Drew Shafer listened and delivered exactly what we had envisioned for this project. The crew that worked on our property for over three weeks was professional, friendly and hard-working; showing up on time each morning and cleaning up to the point of near perfection at the end of every day. The company's overall attention to detail was very appreciated and the fact that they treated our property as their own exceeded our expectations! We highly recommend Nor-Tex Greenscapes.
Nick and Marcia Beare
Drew, Nick and Crew

We are

so pleased

with our driveway and landscape improvements that you made for us.

Everyone says how nice it is for us.

Thank you so much. We are blessed that you could help us.

Best wishes for heathy, Happy New Year
Lois and Bill
My wife and I just finished building our dream home. At the recommendation of our builder, Hudson Construction Co., we solicited a bid for the landscaping from Nor-Tex Greenscapes. Their bid was significantly less than the other two bidders. We accepted their proposal and have been most pleased with the results. Drew and Nick delivered great results on time and on budget. They are very responsive to clients, and went the extra mile on several little item not in the original bid. We would urge anyone with a need for professional landscaping to use them.
William M.
Drew and Nick – we can't thank you enough for the care and attention you have given us, not only working with us and our ideas on the initial landscape panning, but in taking care of us since – most especially after the snow storm killed nearly everything we had planted. Keeping us informed of what was available and when and alternatives was so helpful and both your planting crews and weekly maintenance guys have been courteous and so very nice to have around. We are looking forward to many years of your taking care of our property – with thanks once again
The Perrys
We recently purchased a house that was unoccupied for over a year. The yard was neglected, overgrown and many things were near death. The Nor-Tex team helped us create a new vision for the property and is bringing the yard back to life. During the great freeze, Nor-Tex was very proactive and wrapped the Wisteria trunks to protect them. Thanks to their forethought, the vines were saved and we have beautiful full growth this spring.
Emily & Pat Hobin
Nor-Tex Greenscapes is a proud member of the following organizations:
Texas Nursery and Landscape Association "TNLA"
Texas Irrigators Association "TIG"
Apartment Association Greater Dallas "AAGD"